Do you have a question or remark about CRV, our locations or distributors? Is your country not represented below or do you want to become a distributor?

Fill in the contact form below and we will do our best to answer as soon as possible.


CRV distributors
To find the CRV-distributor in your region, select your region below.


Belgium
Bulgaria
Croatia
Cyprus
Denmark
Estonia
Finland
France
Greece
Hungary
Ireland
Italy
Lithuania
Norway
Poland
Portugal
Rumania
Russia
Serbia
Sweden
Switzerland
Ukraine
United Kingdom


Egypt
Israel
Jordan


Lebanon
Saudi Arabia

Canada
Mexico

Costa Rica
Panama
Guatemala
El Salvador
Argentina
Chile
Colombia
Ecuador
Peru
Uruguay
Kenya
Tunisia
Zambia
Azerbaijan
China
India
Indonesia
Iran
Japan
Pakistan
Republic of Korea
Taiwan
Turkey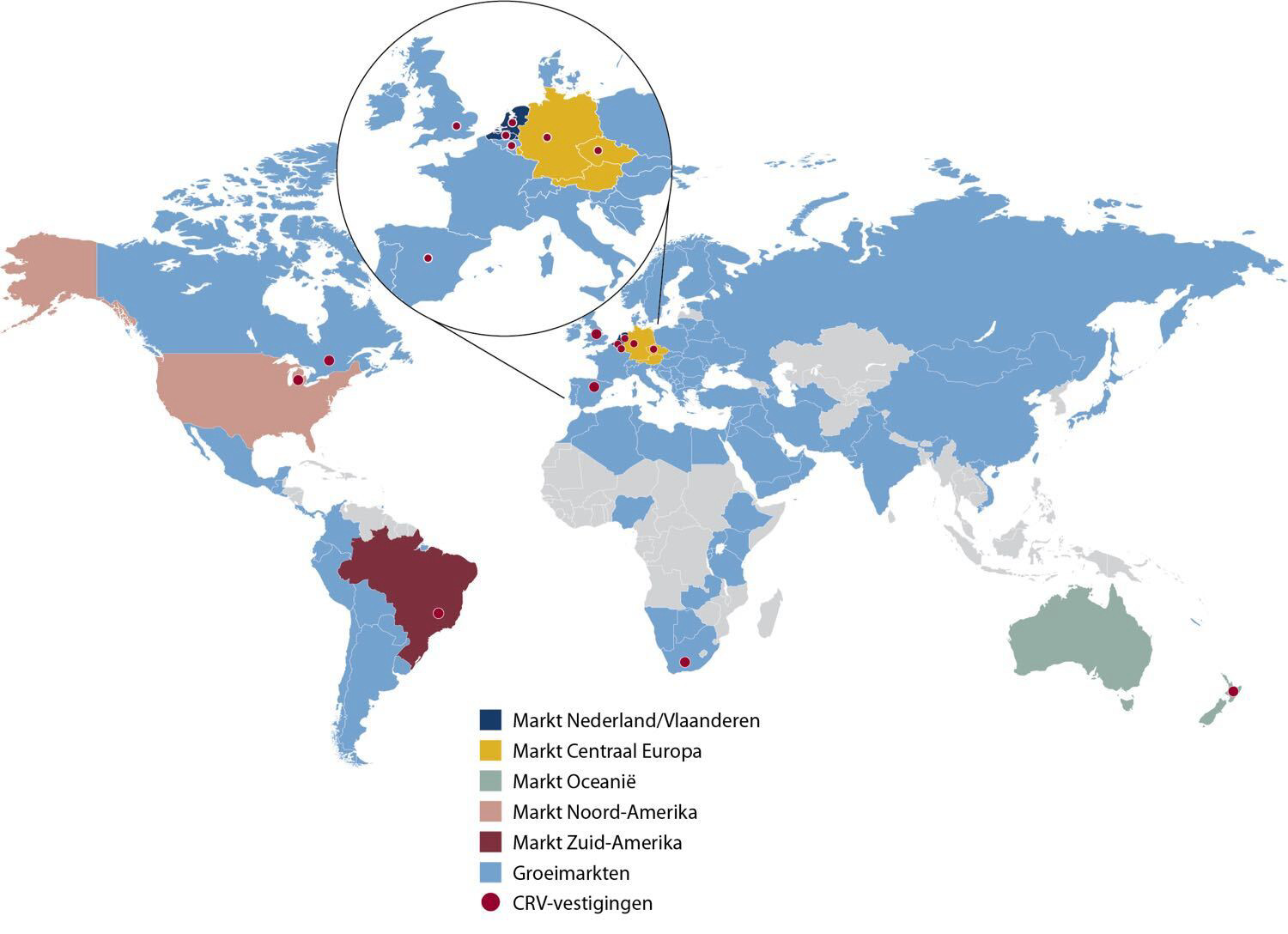 CRV offices

CRV has offices all over the world, divided into regional markets, and a global distribution network. CRV works with enthusiastic employees who know the customers and their desires.

To find the CRV office select your region below, or go directly to the website of the market

Head office CRV

P.O. Box 454
6800 AL ARNHEM
The Netherlands
Phone: +31 26 3898811
Fax: +31 26 3898555
Email: sales@crv4all.com