About CRV
About CRV
Since 1874, we have strongly believed that better cows lead to a better life for farmers, their herds and their environment. Together with the 23,000 farmers who are members of our cooperative, every day we still continue our work of improving dairy and beef herds around the world. We do this by delivering top quality genetics, smart breeding management solutions and personal advice on herd management.

The foundation of our approach is creating a perfect balance between healthy and efficient cows. After all, the healthier a cow is, the more efficiently it will produce. That is why we are world leading in health and efficiency. A fact we are incredibly proud of.

Every day we work on improving the herd of the future. The main focus in our vision is on healthy and efficient cows.

BETTER COWS > BETTER LIFE
Some facts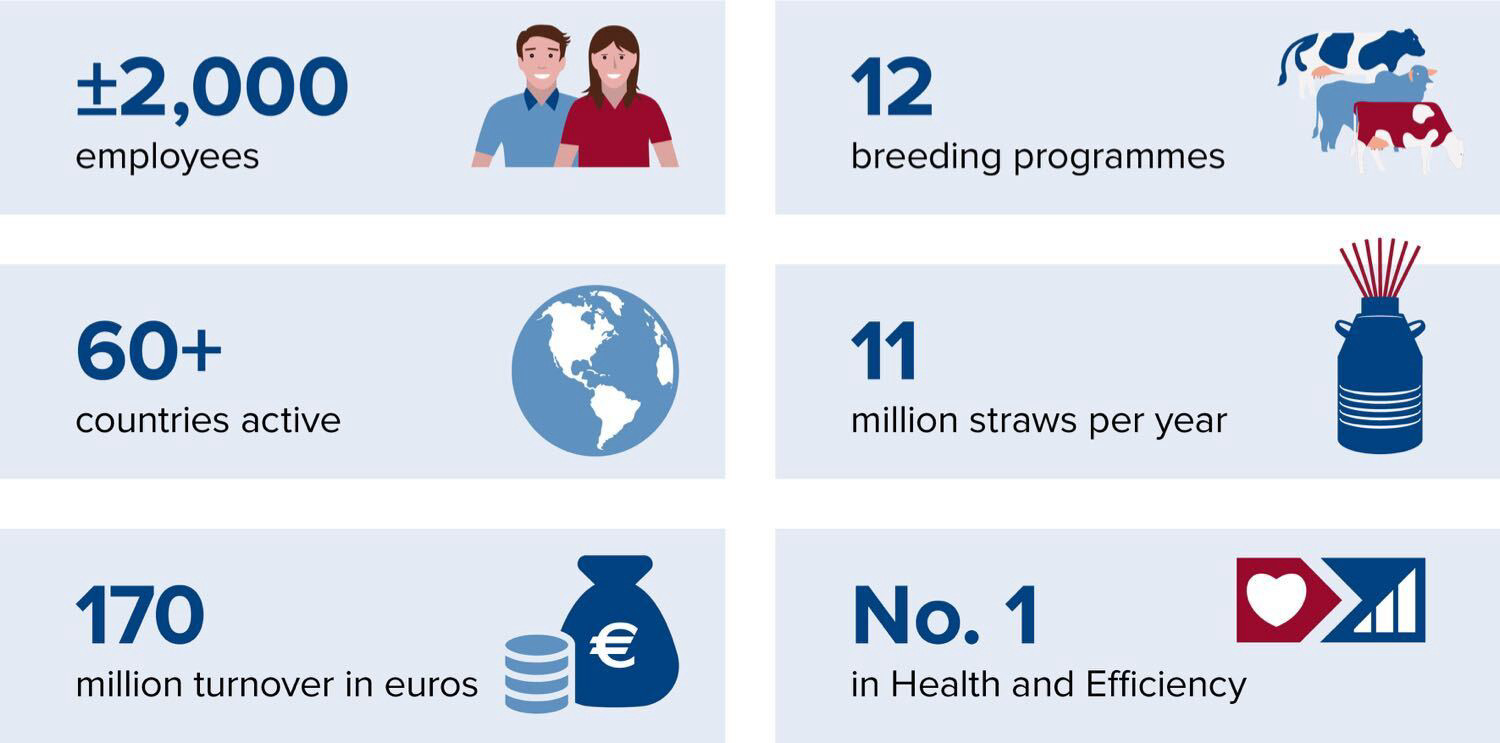 Globally active
We supply genetics to more than 60 countries around the world through our network of offices and distributors.
Our offices are located in Belgium, Brazil, Canada, Germany, Luxembourg, the Netherlands, New Zealand, Spain, Czech Republic, the USA, the United Kingdom and South Africa.

We also have state-of-the-art production sites in the Netherlands, New Zealand, Brazil, Germany and the Czech Republic where the highest quality semen and embryos are produced. Our bulls are also kept in the USA, Canada and other countries to serve the global demand for CRV bulls.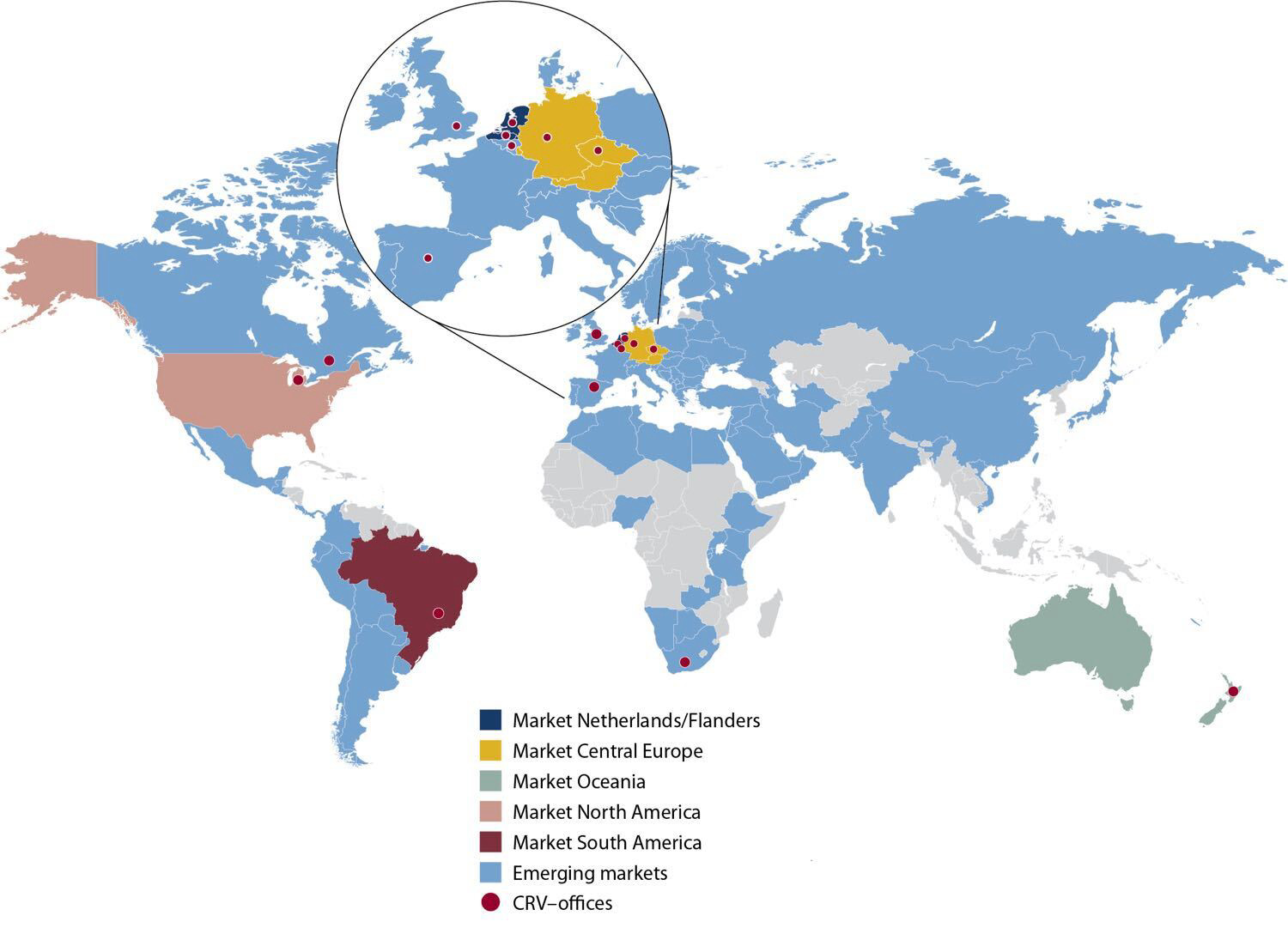 Twelve global breeding programmes
We want to help farmers all over the world to progress using genetic products that make their herds healthier and more efficient. To achieve this aim, we have established twelve breeding programmes for different breeds from various regions of the world. Within each breeding programme, the best bulls are selected with the ability to transmit the most important health and efficiency traits to their offspring. In this way, we can guarantee genetic progress in every herd.
Our history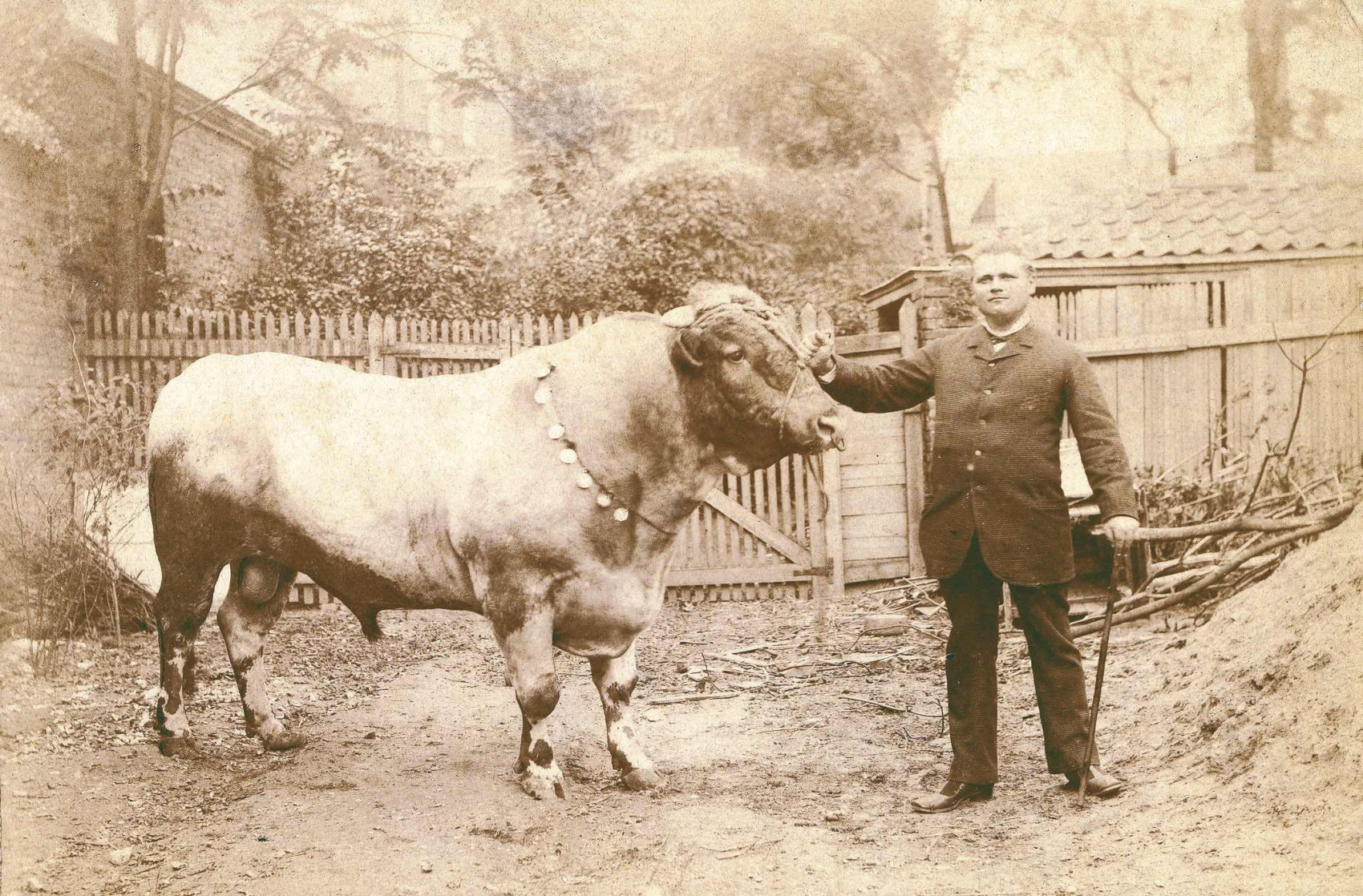 The seeds of CRV were sown in 1874 when farmers and breeders jointly founded the first herdbook to register the pedigrees of their bulls and cows. Since then, so much has changed!

Our culture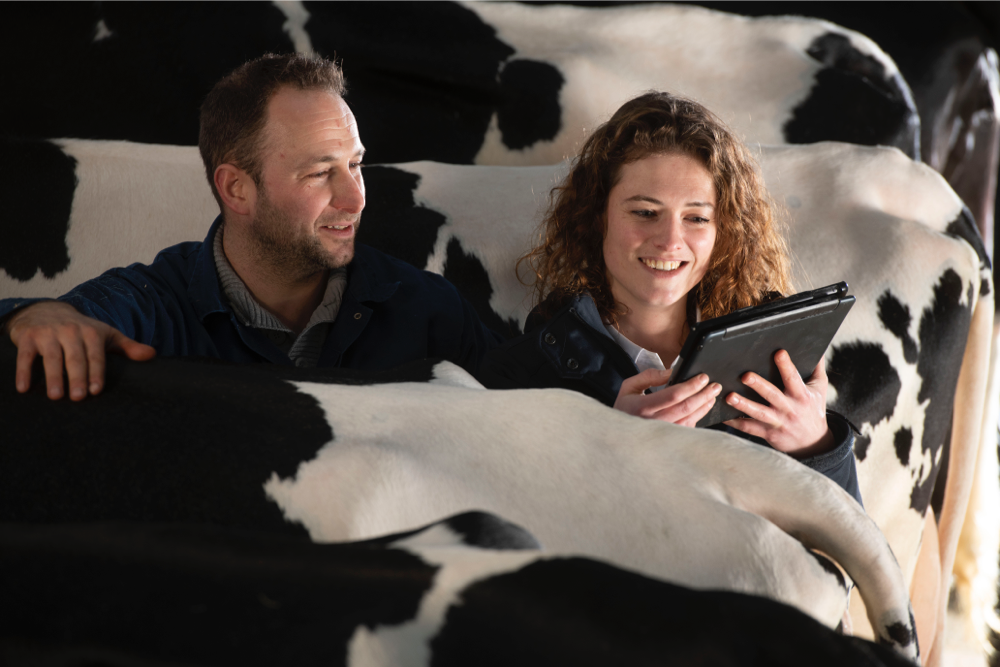 Cooperating with our members and customers is our priority and we feel a sense of responsibility for people and animals.
We are a cooperative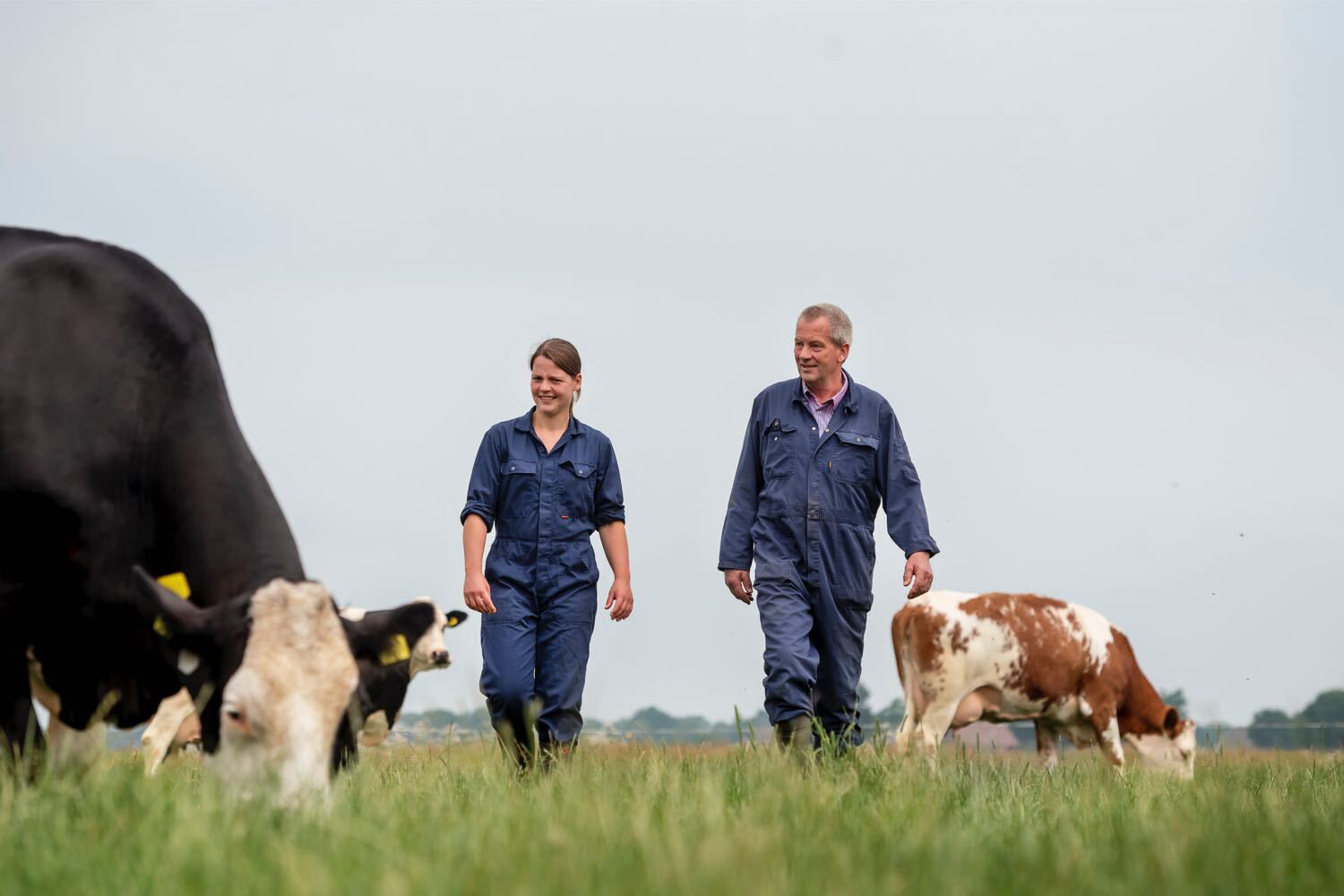 CRV is owned by 23,000 dairy farmers in the Netherlands and Flanders. This construction means that we always act in the interests of the farmer - by farmers and for farmers
Latest news
Keep up-to-date with the latest developments in herd improvement.
A career at CRV
Do you want to contribute to making the lives of farmers, cows and their environment a little better every day? Join us!

Financial information
CRV's turnover increased by 1 percent in the 2019-2020 financial year compared with the 2018-2019 financial year, before payment of the dividend and at the current exchange rates.