Polled bulls from CRV show strength and components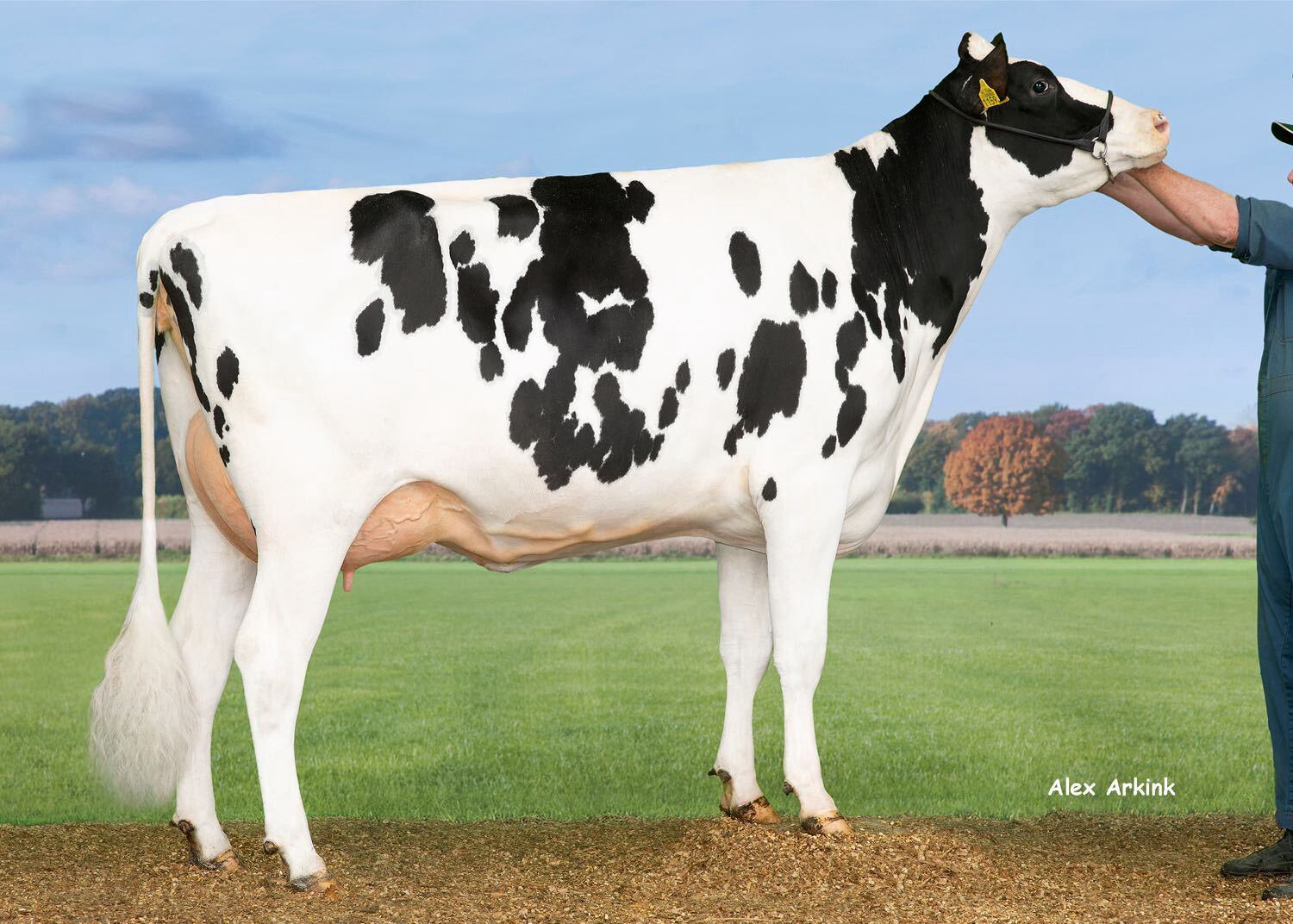 The August 2021 index run shows the strength of CRV's breeding program when it comes farmers' wishes. Once again, this run shows a large number of top bulls that carry the polled gene. What's more, farmers who want to breed fast for component-rich milk and efficient and trouble-free producing dairy cows have even more choice. Bulls that were frontrunners for health and efficiency as a genomic bull confirm this with the performance of their daughters in this run.
Daughter proven bulls confirm figures
Delta Reloader (Finder x G-Force) received his first breeding value based on daughter performance. He maintains his position as one of the highest-ranking bulls of his generation. Reloader now passes on 920 days longevity and +8% CRV Health thanks to a score of 106 for udder health, 105 for daughter fertility and 107 for claw health.
With a score of 113, Weelder Esperanto (Final x G-Force) excels in claw health. He has managed to improve his breeding value compared with the previous run. The current run is based on data from more than 3000 daughters.
Skalsumer Pilates (Jetset x Danno) also saw his breeding values increase as more of his daughters have started to produce milk. The descendant of the Skalsumer Pietje family, which previously produced Skalsumer Sunny Boy, inherits around 900 kg of thick milk and an all-round conformation profile.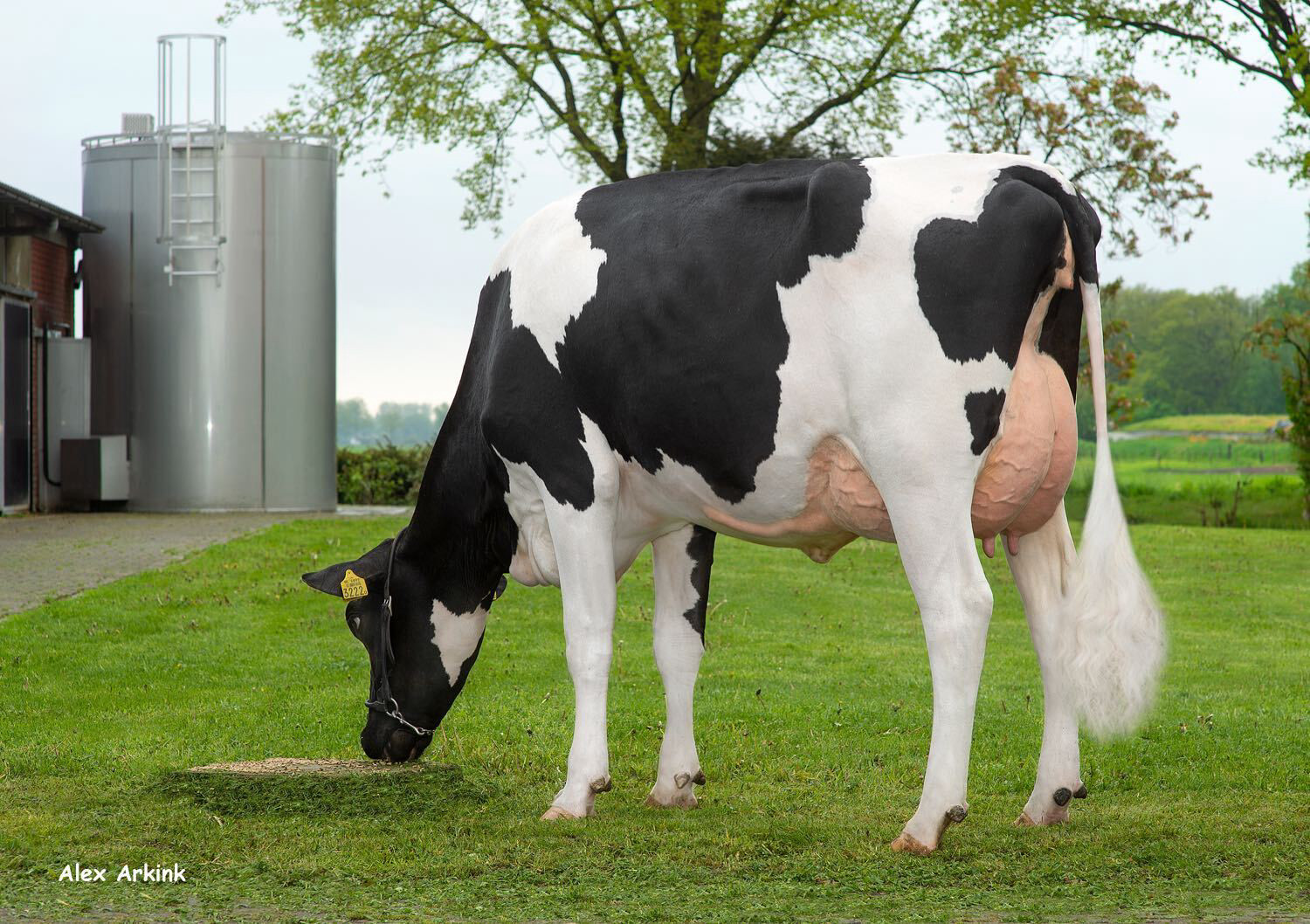 Complete young top efficiency performers
Jacuzzi son Delta Endless rf maintains his position as efficiency top performer among the young black-and-white bulls with genome breeding values. He passes on +0.72% fat and +0.20% protein and scores a high +16% for CRV Efficiency. Endless also has high reproductive capacity and will therefore be added to the index with the BullsEye trait.
The flawless production top performer Delta Powerlift rf (Abundant x Adorable) is new to CRV's offer. He scores 449 Inet and +12% CRV Efficiency, in addition to +6% CRV Health. He also passes on super udders (111).
In addition to the new frontrunner for NVI, the true production hero Delta Dolmen, the very complete Delta Fair Play P (Woody x Sunfit P) stands out. Fair Play P is now the highest-scoring polled black-and-white bull and shows an all-round inheritance pattern with component-rich milk, +12% CRV Efficiency, +5% CRV Health and 111 total conformation.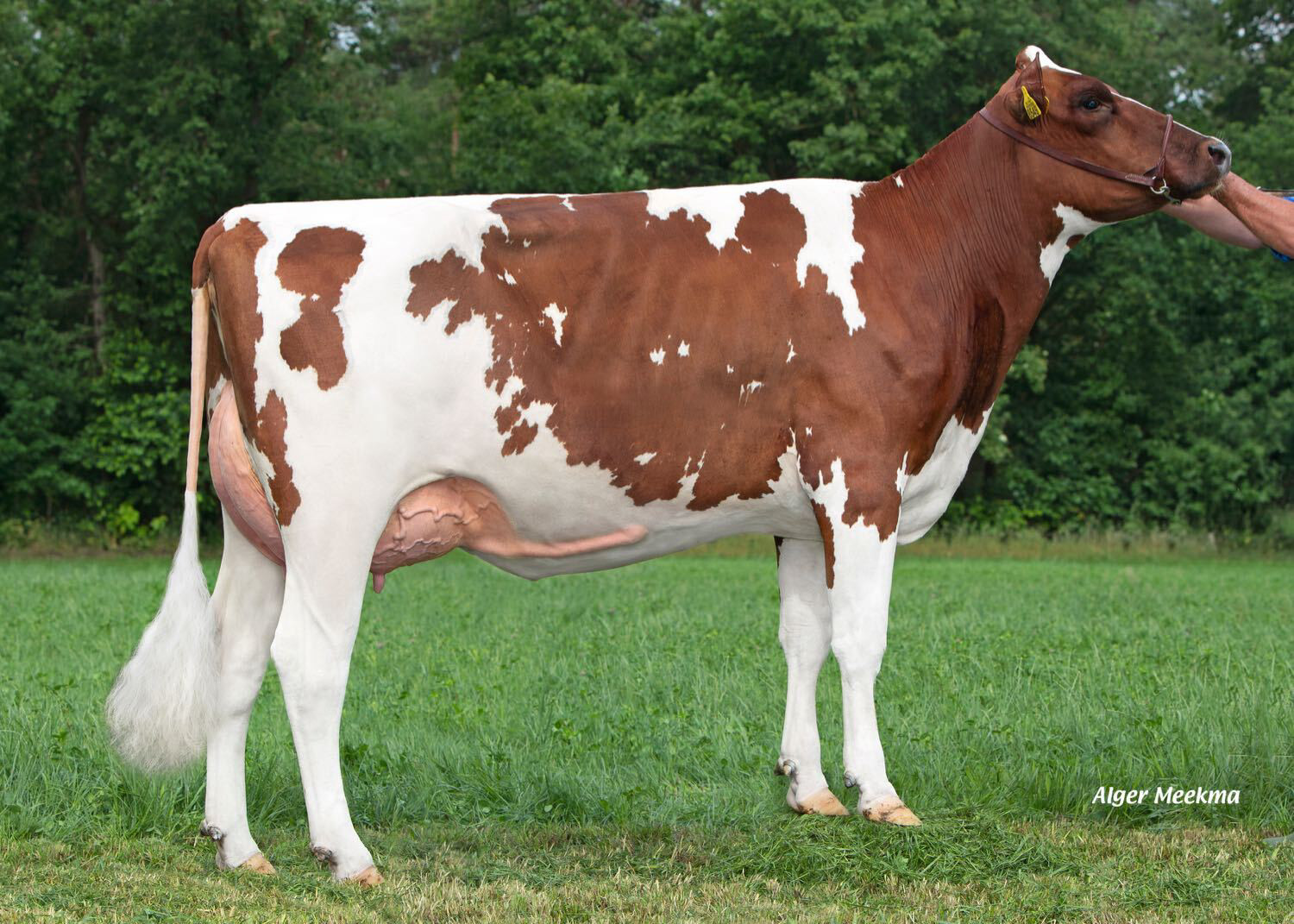 Red-and-white Jacuzzi even more complete
In the red-and-white category, Delta Jacuzzi stands out. He has been dominating the genome list for years and with his first breeding value he now also leads in daughter-proven bulls. His first 200 (still young) daughters make Jacuzzi's inheritance pattern even more complete. Combining milk with components, they give their sire a score of +15% CRV Efficiency. Jacuzzi also gains 2 points for feet and legs and total conformation.
Polled Delta Jim P (+11% CRV Efficiency, 111 claw health and 112 total conformation) managed to further improve his breeding values now that more of his daughters have started producing milk.
Polled dominant in young bulls
The highly popular Delta Launch PP confirms this run as a transmitter of perfection with double P. What's more, as of 1 October, Delta Taskforce P (Jacko PP x Esperanto) will also be added to the CRV range. He is a very interesting young bull with scores of +13% for CRV Efficiency, +9% for CRV Health and 111 for total conformation, including 111 udder and 110 feet & legs.
Delta Cartoon P, still a young bull, is now the highest-scoring red-and-white polled bull in Germany. With his pedigree (Altatop x Handy P), Cartoon P also brings new blood for red-and-white breeding.
Poppe Freestyle (Gywer x Born P) is now the number 2 bull in the total index RZG in Germany. He is a top-performer for production and longevity and also passes on good feed efficiency. Thanks to these traits, he scores +14% CRV Efficiency. In addition, he scores +6% CRV Health and the daughters of Freestyle will have very firmly attached, shallow udders.
Five bulls above 1.000 NM$ in USA
With a whopping 5 bulls above 1,000 NM$ and 3 bulls above 3,000 GTPI, CRV's American program had an excellent run. The bulls Peak Fugleman (AltaZazzle x Positive) and Pine-Tree Engineer (I Pursuit x Prophecy) stood out in particular. Both bulls score nicely for CRV Efficiency (+16% and +12%) thanks to positive components, a high score for productive life and excellent feed efficiency. Peak Hotline continues to hold his own in the top of the daughter-proven bulls. When it comes to bulls with more than 2 PTAT points, he is still in the top 5 for TPI.