Big Clara 123: fifth cow in the Netherlands to smash the barrier of 200,000 kg of milk.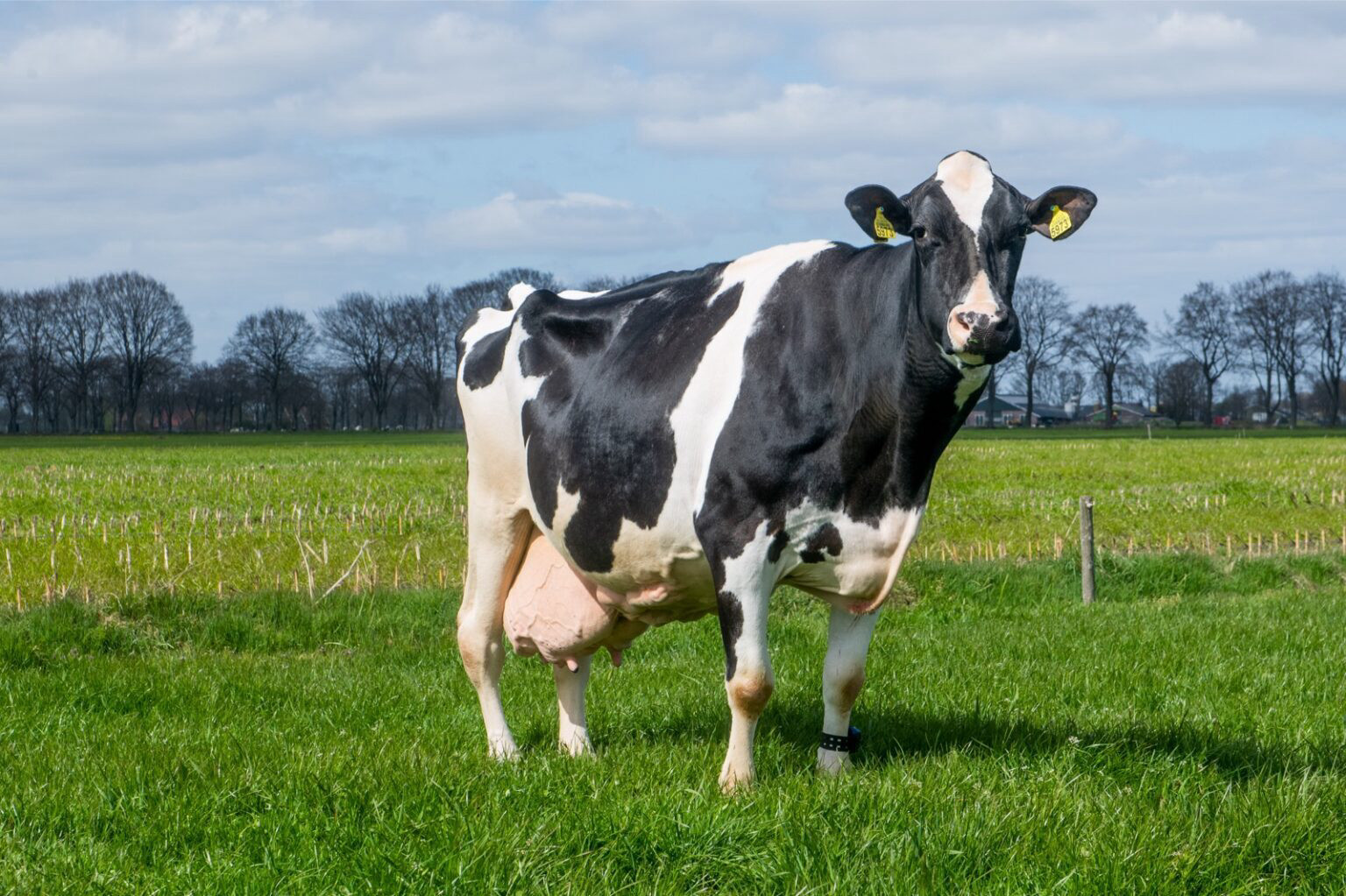 At the age of almost 16, Win 395 daughter Big Clara - owned by Jos, Ingrid and Ben Knoef from Geesteren - passed away after achieving total lifetime production of 200,139 kg milk with 3.78% fat and 3.53% protein. This translates to 14,627 kg fat and protein.
Clara is the second cow owned by the dairy farmers in the province of Overijssel to pass the 200,000 kg mark. In 2016, Big Boukje 192 (s. Cash) was the very first cow in the Netherlands to reach this milestone of milk production. Even for the Knoef family, who are no strangers to cows with high lifetime production, this is an amazing accomplishment. 'It's a huge shame that Clara is no longer with us, but we are happy that she remained in good health for so long and reached such a high age and produced so much milk', says Jos Knoef.
Exemplary
'Clara was an exemplary cow on our farm', says Ben Knoef. His father Jos adds: 'She was quite compact in size, with good dairy strength and correct feet and legs. But, she was primarily a persistent producer of lots of milk. She continued to score over €200 Inet. That is pretty exceptional for a cow of that age.' Last spring Clara was also awarded the 'Star Cow level 3' predicate with 90 points for conformation.
Durability embedded in the familiy
High longevity and production are integral parts of Clara's pedigree. Her dam Clara 120 and grand dam Clara 115 also produced more than 100,000 kg of milk. 'Durability is embedded in this cow family', says Ben Knoef. Clara can boast a completely CRV pedigree through her sire Win 395, preceded by the bulls Hunter, Boudewijn, Ronald and Sunny Boy.
Rising numbers of durable cows
Besides the traits they inherit, good herd management is a contributing factor to cows reaching an old age in good health. And that is something the Knoef family obviously excels in - as demonstrated by the 90 100-tonners and 27 10-tonners their farm has been home to! There are rising numbers of durable cows like this in the Netherlands. Every day, around seven cows are promoted to the 100,000 kg of milk league.