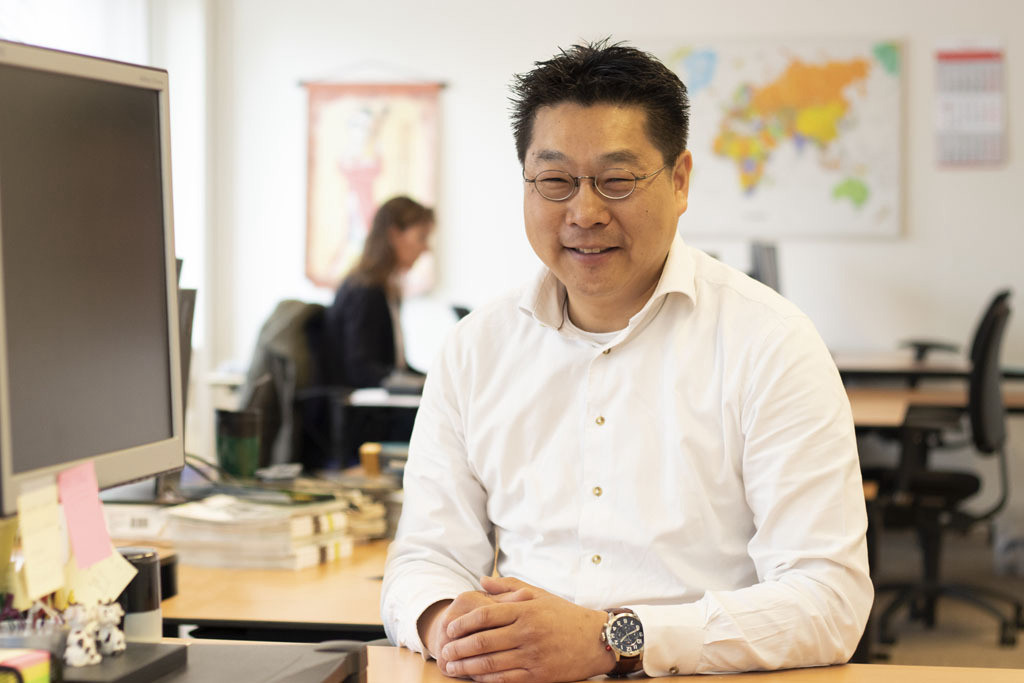 Job description
Our department Global Data
We are a team of agile software and data professionals that create solutions to enable our customers to improve health and efficiency of their herds of dairy and beef cattle. Our software, models, and algorithms, combine data about genetics, production, and health of millions of animals. This enables us, for example, to provide optimal mating recommendations for cattle breeding programs, and advice farmers on how to improve farm management. Increasingly, we are also applying data and models to optimize our internal business processes.
Your role in our team
As a Senior Data Scientist, you iteratively prototype, build, and improve our models and algorithms. You work with Azure Databricks in our Data & Analytics Platform. You execute and lead projects, and coach junior colleagues to get on par with your excellent skills in modelling, statistics, algorithms, and Python coding. You communicate with stakeholders and domain experts to understand their requirements and assess feasibility. You know that you need to make an effort to explain Data Science to non-experts, and use creative data visualizations to translate results into business impact. Together with data- and software engineers you deploy our solutions to production.

What do we expect from you?
You completed a university education (MSc or PhD) with emphasis on mathematics, statistics, econometrics, data science, and artificial intelligence.
You can explain the possibilities and limitations of statistics and machine learning. You know the pitfalls and recognize those in projects.
You are familiar with optimization algorithms like linear and integer programming, genetic algorithms, etc.
You have applied your knowledge in multiple projects for at least 3 years, and you communicate easily about the techniques used, as well as the business impact of your projects.
Your Python code is production-ready, which you have demonstrated in projects. Preferably, you know (Py)Spark, and Azure Databricks. Knowledge of Java is a plus.
You are a team player. You know how to manage a (sub)project and coach junior colleagues.
You embrace the concept of lifelong learning. You set ambitious goals to expand your knowledge, and you share your knowledge in the team.
You are interested to learn about livestock breeding and management.
Excellent communication skills in English.
Willingness to frequently travel to our head office in Arnhem.

What do we offer?
A fulfilling job at a global market leader in cattle improvement and genetics, with head office in Arnhem, The Netherlands.
An organization that is expanding its Data Science capability, and provides you the means to develop yourself.
Access to our Data & Analytics Platform with state-of-the art Data Science tools.
An informal working environment, which values collective ownership, accountability, and mutual transparency.
A modern approach to stimulating the work-life balance, combining working from the office and from home.
Join us!
Please send us your application and resume by using the button "solliciteer".
Do you want to know more?
Please contact dr.ir. Marc Sol, Head of Data Science, via email marc.sol@crv4all.com, or phone +31 (0)6 - 1379 7722
Companyprofile
BETTER COWS > BETTER LIFE CRV BV (CRV) is an international company in the area of cattle improvement. CRV is involved in the development, production, and sale of genetic products and information products, as well as providing services such as milk recording, artificial insemination and type classification. CRV's products and services are marketed worldwide in more than 60 countries to 60,000 customers, primarily dairy and beef farmers. CRV has locations in the Netherlands, Belgium, Luxembourg, Germany, the Czech Republic, Spain, Brazil, USA, New Zealand, the United Kingdom and South Africa. There are more than 1300 employees working for CRV in the Netherlands. The head office is located in Arnhem (Netherlands).
With over 2000 employees worldwide, CRV is active in over 50 countries servicing 60,000 customers. Head-quartered in Arnhem (The Netherlands) CRV has offices in the Netherlands, Belgium, Luxembourg, Germany, the Czech Republic, Spain, Brazil, USA, New Zealand, the United Kingdom and South Africa.
Locatie
Arnhem, Sint Denijs Westrem (Belgium), Damme (Germany), Vestec Prague (Czech Republic)